SIGRI
At Munnilal tandoors, we offer traditional, but technologically advanced sigris that you can use for roasting kebabs and tikkas, maintaining the authentic taste and quality of the food items. This sigri is available in a portable design and is perfect for barbecue and outdoor catering. Using stainless steel, copper, and other premium quality materials, we adopt the latest technology in manufacturing a sigri.
We can customize the size and capacity of a sigri that can best suit your outdoor catering requirements. Besides, we can also add hangers and trolleys of various sizes to customize it as per your requirement. Made from copper, iron or steel material, our sigri will offer you a long-lasting performance, allowing you to roast a range of items. We have sigris in different standard sizes and can also customize the size as per your requirement. The portable sigri is best suited for outdoor environment, and you can enjoy a unique barbecue experience in the open.
We focus on a simple sigri design in which you can use coal, dried cow dung or wood pieces as fuel. The design allows less or negligible production of smoke and you can easily remove the ash from the sigri to use it again.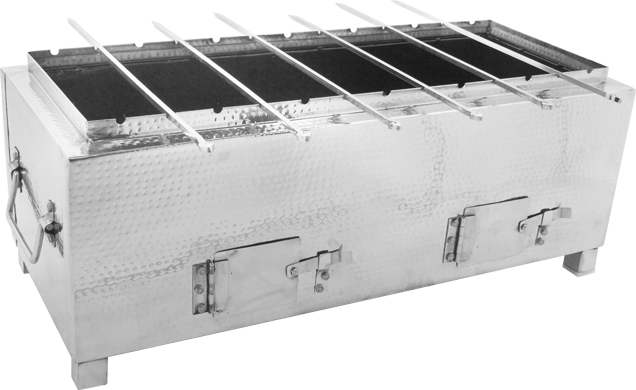 | | |
| --- | --- |
| CORE MATERIAL | Steel / Copper / Iron |
| USAGE | BBQ Kitchen and Outdoor Catering |
| DIMENSIONS | Comes in few standard sizes. Refer to the size chart. |
| PORTABILITY | Portable |
| FUEL OPTIONS | Charcoal |
| USAGE ENVIRONMENT | Recommended Outdoors |
| CUSTOMISATION | Can be custom made in different sizes and design |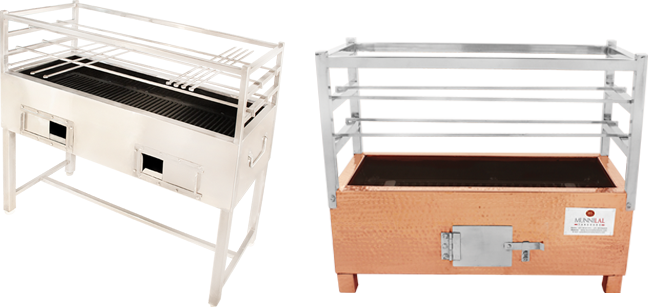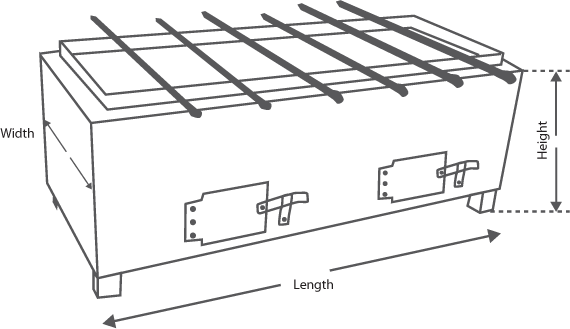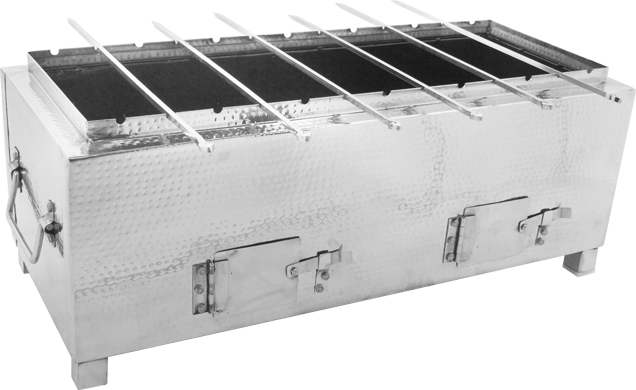 | MODEL NUMBER | WIDTH | LENGTH | HEIGHT TABLE TOP |
| --- | --- | --- | --- |
| SG01 | 30 | 18 | 14 |
| SG02 | 36 | 18 | 14 |
| SG03 | 48 | 20 | 14 |
| SG04 | 54 | 20 | 14 |