How Can Safety And Maintenance Of Tandoor?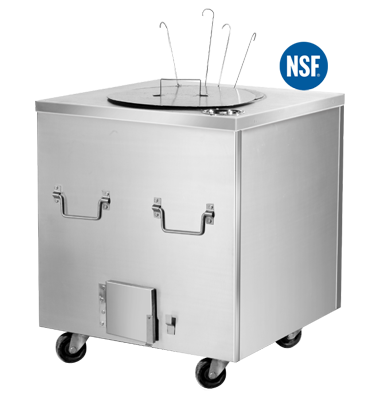 Tandoor is a traditional way of cooking foods especially naan and roti. It keeps the natural taste and nutrients protected. In addition to cooking, it helps the home get heated during winter.
At Munnilal Tandoors, we use the latest cutting machines in designing and shaping spherical shaped tandoors. You need to take proper care of its safety and maintenance so that you can use this appliance safely for a longer period of time. In order to support you, here are a few tips that can support you to use it safely.
Safety tips for At Munnilal Tandoors
Keep the gas supply closed when the appliance is not in use.
Extinguish any open flame.
Put on the tandoor lid.
Maintenance and cleaning At Munnilal Tandoors
Your tandoor has several parts and components and you have to keep all of them cleaned and in good conditions so that you can use your clay oven for a longer period of time. Here are a few tips for cleaning and maintenance:
Clean the burner twice a year. You can use a brass bristle brush for gentle scraping in cleaning process. Make sure that all of the burner openings (ports) are clear. Avoid enlarging its ports. Replace it with new one if it gets damaged due to corrosion or cracked during cleaning.
Use a wire brush for ignitor cleaning. With the use of this brush, remove grease and rust. Replace it if you detect a crack.
Use a stiff long handled brass brush to scrub the tandoor plates. You can use mild detergent for the plate washing. By using a scrub pad, remove the rust that appears on your plate. If you detect excessive wear, replace the plates.
Clean the external area of your tandoor daily in order to maintain healthier cooking atmosphere. Remove all the food particles, grease and dust from the surface before starting to use the tandoor. You can use kitchen disinfectant and a wet cloth to clean the surface.