Traditional Clay Tandoors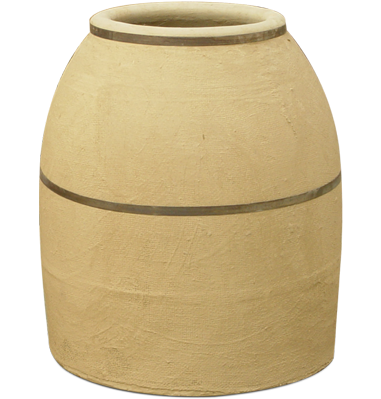 With a clay pot fitted inside, our mild steel square tandoor is designed to suit the needs of all kitchens, serving traditional tandoori items. The core material is made of terracotta clay and the outer casing is of mild steel. Available in custom designs, this multipurpose tandoor can perfectly match the décor of our clients' kitchens. Our clients can choose from different finishing options of granite tops, cemented tops, stainless steel tops and tile tops.
Tandoors, actually are Indian ovens meant for outdoor cooking which traditionally are made of clay but today when we mostly don't do or can't do outdoor cooking these ovens are little impractical. But the good news for the lovers of tandoori food is that today you have got many more options in modern and advance tandoor ovens and one of the best options is the gas oven tandoor.
Gas oven tandoor- Gas oven tandoors are round shaped ovens that are best used for cooking tandoori dishes. These are not only useful in making tandoori foods but you can also do baking in these ovens. As the name suggests these are used on gas stoves just like any other cooking vessel.
Clay Tandoor Oven?
It is an Indian version of clay ovens which is also used in many other parts of the world with different names and in different shapes. The Tandoor oven is actually a 3 feet pot made of clay. The outer layer of this pot is made of insulated material, mostly cement. To use this oven first coal is burnt and placed beneath the pot. Then the marinated food is put on skewers and placed inside the Tandoor.